John M. Armleder &
Stephan Eicher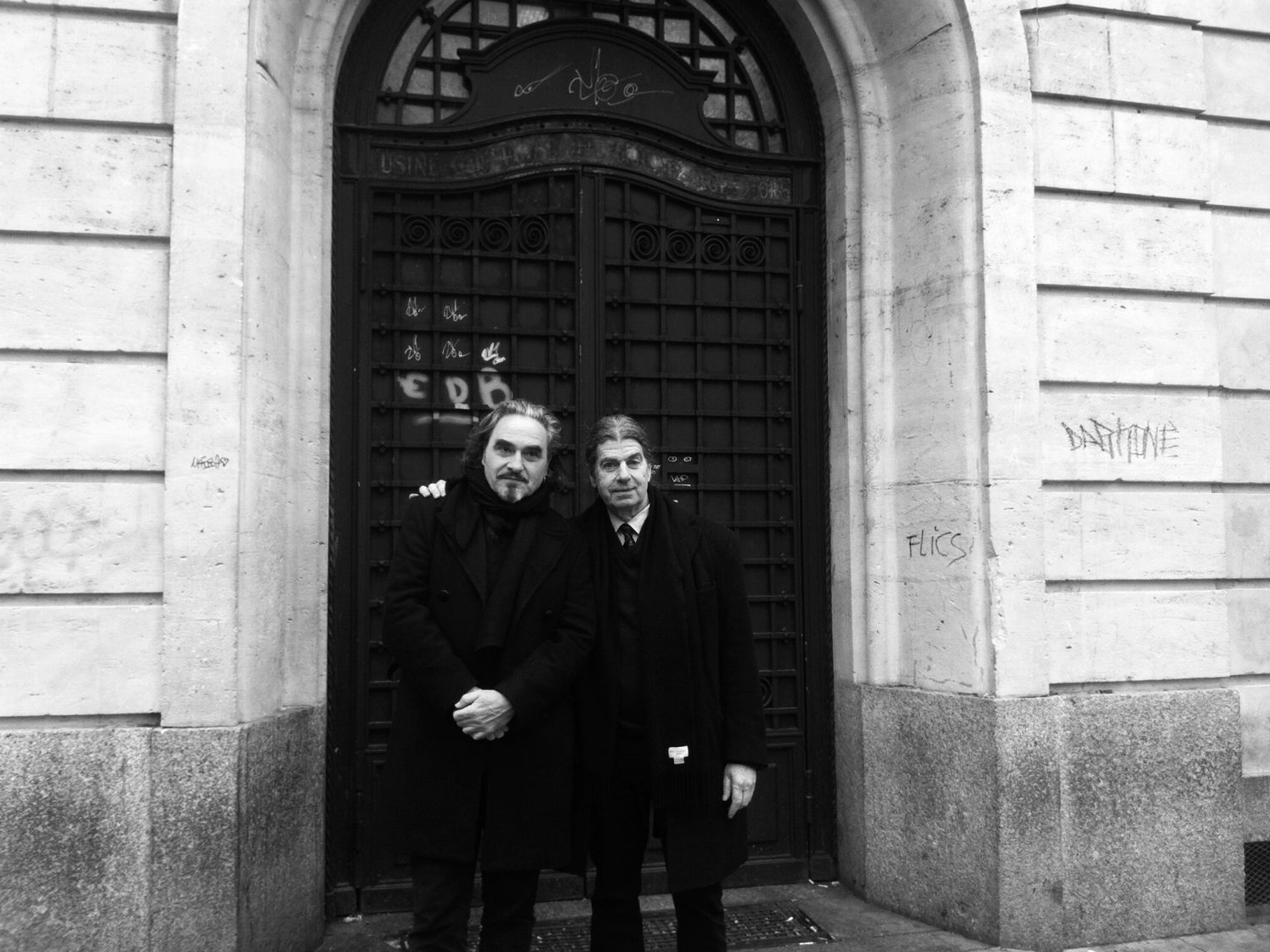 BIOGRAPHY
b. 1948, Geneva, CH. Lives and works in Geneva, CH
b. 1960, Münchenbuchsee, CH. Lives and works in Bern, CH
(co-produced by Théâtre de l'Usine TU)
One of them is visual artist, the other is a musician, and together they build up a myriad of memories and creations, as important as they are popular for art and music lovers of Switzerland and abroad.
Serving tea at the time of Fluxus and organizing happenings festivals for John M. Armleder, or gravitating from art school to programmer orf an Italian feminist radio for Stephan Eicher, the thrilling youth of both of these personalities was able to bridge the gap in their careers to lead them to forge a strong friendship.
From the event at Paris' Olympia, the Furniture Sculptures to Carcassonne, passing through The Noise Boys and Grauzone, these two evenstruck a pose on a glacier for the (late) Swissair magazine!
So even if « les nouvelles sont mauvaises d'où qu'elles viennent » ("the news, wherever it comes from, is bad" from one of Stephan Eicher's song) one has something to smile about while drinking their morning coffee; thinking about the prospect of having Armleder and Eicher collaborating for the first time on a common performance during the Biennale de l'Image en Mouvement.
[TU — THÉÂTRE DE L'USINE, 12.11.2016, 22.00 & 13.11.2016, 17.00]